Bad weather can be both torturing or liberating for students depending on the dates of its arrival. It can help by cancelling a test/exam or make it worse by leaving you stranded at the campus until the weather clears out. But hey! When life gives you lemons, be ready with some ice, wedge and some friends around to have a party.
Presented below are some of the ways students are dealing with the unfriendly weather being at college.
1. Parting the snow like Moses, not to save humanity, but make way to college instead.
2. When getting to the party becomes difficult, bring the party to your dorm.
3. Love may bring two persons together, but snow definitely does.
4. As heavy snow block roads, classes turns into a ghost town with some caspers busy studying.
5. The college gym gets the most attendance during a weather break.
6. Some students resort to chasing down the flag bearer playing a game of flag football.
7. Get some weather in your face by throwing some snow balls.
8. When it starts to snow heavily finding shelter becomes your focal point
9. "I should have stayed home", when you get to college and get stuck due to bad weather.
10. A hot water tub with a cup of coffee is the best treat to have at home during a weather break.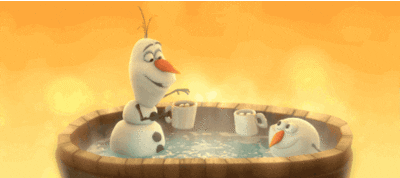 11. Clothing up to end the shivering when the heating cuts out.
12. The worst part, you can't text let aside writing your assignments.
13. Bad weather, a time when the laptop heat can finally be put to good use.
14. To a creative artist, the college parking lot with snow covered cars is the canvas.