1. Good bye study notes, lecture slides, and long studying nights.
via lazeez90
2. The Dogs from the U.Va. Health System provided a real stress relief for students during exam preparation.
3. Studying in 'The Lawn' under the blue sky was a bliss.
via tully_matt
4. Harry Potter Room at Alderman Library has been one of most busiest and favourite places to study.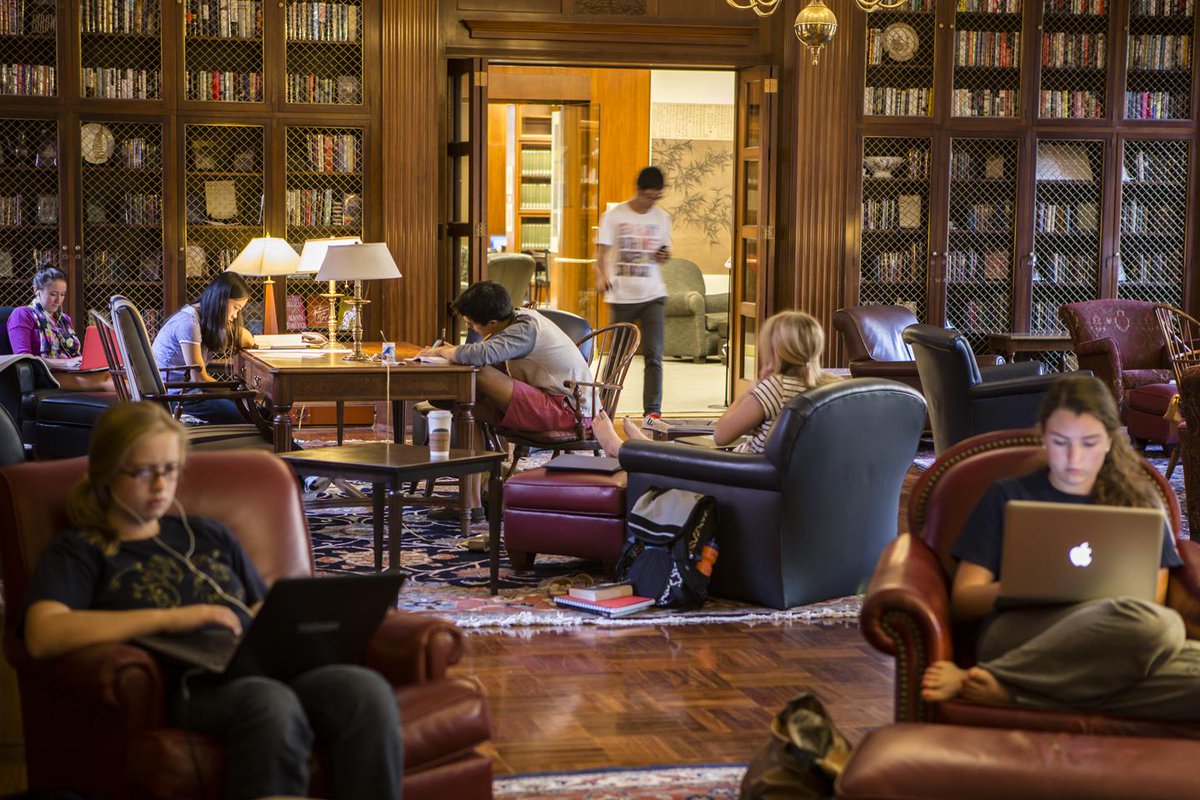 via UVaLibrary
5. Pressure of final exams made some students to embrace sleep even at the library.
via chiaraiscrazy
6. There were kind anonymous notes which actually inhaled some exam stress.
via cassalou95
7. Someone shared sad moments with the library wall.
via aylalovesyou
8. Thanks to 'The Children of the Quad' who motivated students through their inspiring chalk quotes.
via uvadeanj
9. Happiness is when you get delicious pizza during study break.
via slavabr
10. Coca Cola kept students hydrated and anticipated for the coming Christmas holidays.
via jtmaald
11. Redbull kept a lot of students from falling into an abyss.
via cgschmelter
12. Clemons Library before and after exams. It feels so deserted.