1. When you think you are ready for an exam, but you aren't.
via BigBlue1702
2. Your reaction when your parents ask if you are getting all A's .
via Jarescot
3. Your reaction when just hours before the exam, the course starts to make sense.
via astoico
4. When you pretend to be studying at a group study, but you are actually not.
via moulinruse
5. Your reaction when you get a notification on facebook or twitter while studying.
6. When you realize that exam starts in 5 mins and you need to get there.
via revantargaryen
7.  Your reaction when you realize that exam started 15 mins ago while you are still busy studying.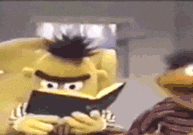 via JohnEhBravo
8. Studying just minutes before the exam when you haven't prepared for it.
via illwill3
9. Your reaction when you don't understand the 2 questions which carry 50% of the total marks.
via Kim-Jong-Chil
10. When an MCQs question is very tough and you are stuck.
via SirWalnut
11. When you think you actually aced the exam but you didn't.
via Stoltz3
12. When you reach back after doing bad on an exam.
via kuzi-cat
13. You walking back home when you actually did great on your exam.
via IAmArcheon
14. When you remember finals aren't over and its not party time yet.
via Cisco_Kid
15. When a relative asks you about how you did on your exams.
via Dinosaur_Monkey
16. When you get home after the last exam of the semster session, its rest time.
17. You killing your free time after exams.
via theRZA001
18.Your elders when they hear from you about the hardships of student life and the pressure during exams.
via senatorkevin